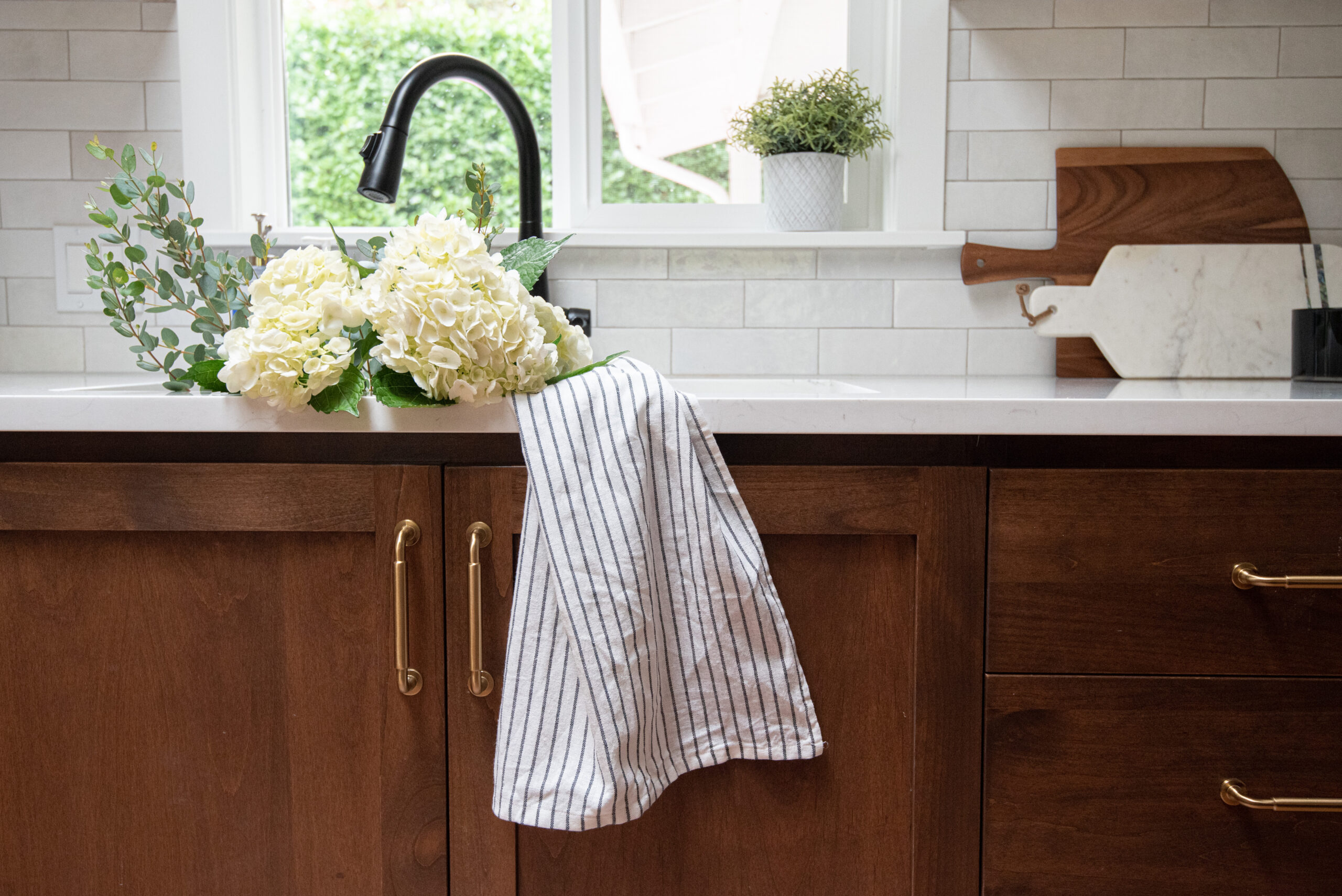 Whole home renovation
This whole home renovation was an undertaking in maximizing space and increasing the livability for this family of five in just 1800sqft.
The whole home renovation included feathering in hardwoods to match the originals, new doors, trim, and paint, but the biggest changes came in the whole new layout of the kitchen, dining, and living room.
The removal of a wall between the kitchen and living room literally opened up the options for space in the heart of the home. Anyone with small kids knows that they are wherever the parents are, so creating a zone within the kitchen for the kids was important. A peninsula with seating for all 3 kids and a built-in (storage) banquette seat maximizes the family friendly space. The kitchen itself has a concealed appliance garage to keep countertops looking tidy and a tall pull out pantry for easily accessible kid snacks. While the footprint of the kitchen isn't huge, every inch was specifically designed for maximizing functionality.
The bathrooms were full remodels but no layout changes were made to keep costs lower. The shared kid bathroom received a new modern bathtub with clean tile, and a custom vanity that maximized drawer storage for each of the kids.
The primary bathroom received a similar overhaul; a prefab shower was replaced with a tile set shower that maximized the footprint. We gained them over 8" of elbow room by going this route. A formal pedestal sink was replaced with a free-standing vanity that also maximized the space available and gave the homeowners much needed storage.
We are so happy to have given this family a fully updated and functional space to enjoy for years to come!
Design: Kith & Kin Interiors
Construction: Look Construction
Photography: Hannah Schreiner Photo