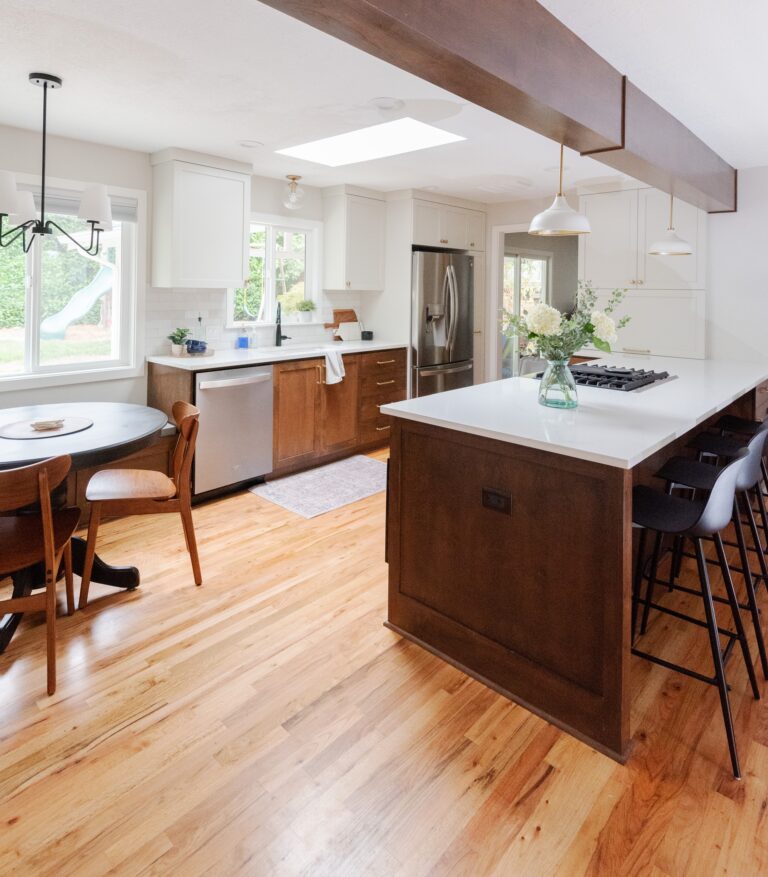 Kitchen and Bath Consultation
2 hour on-site consultation
$1,500
Remodels are a big project and the first step is always figuring out what you want, need, and what the space allows. This consultation will figure out these questions and provide you with 1-2 space planning floor plans/layouts, 3D views, and a concept board for the aesthetic look. You will be able to take these plans and receive contractor estimates and go about finishing the rest of the plans on your own. Many consultation clients turn into full service clients that allow us to fine tune and select all the items that your kitchen/bath will need, but this service is also an amazing value for the DIYer or budget conscious client.
What you'll receive:
1-2 layouts of your space, including 3-D views 

One concept board for the aesthetic of your room with suggestions for color/material palette

Our tips of the trade for embarking on a remodel

One follow up call to provide support
Your first step is our complimentary discovery call to go over your project details and investment level, and then you schedule your consultation day.
Fill out our questionnaire and search for inspiration photos to prepare for our meeting.
Together we will talk through all your concerns, needs, and wants of your remodel. We will spend most of the time discussing, sketching, and brainstorming the best ideas for your space. With our detailed measurements, we will take those ideas and complete CAD drawings after our meeting.
You will receive a document that includes your space planning layout(s) and an initial conceptual design. After review, you can schedule a follow up video call to answer any questions you may have. Now you have the start of your remodel in hand.
Consultation Deliverables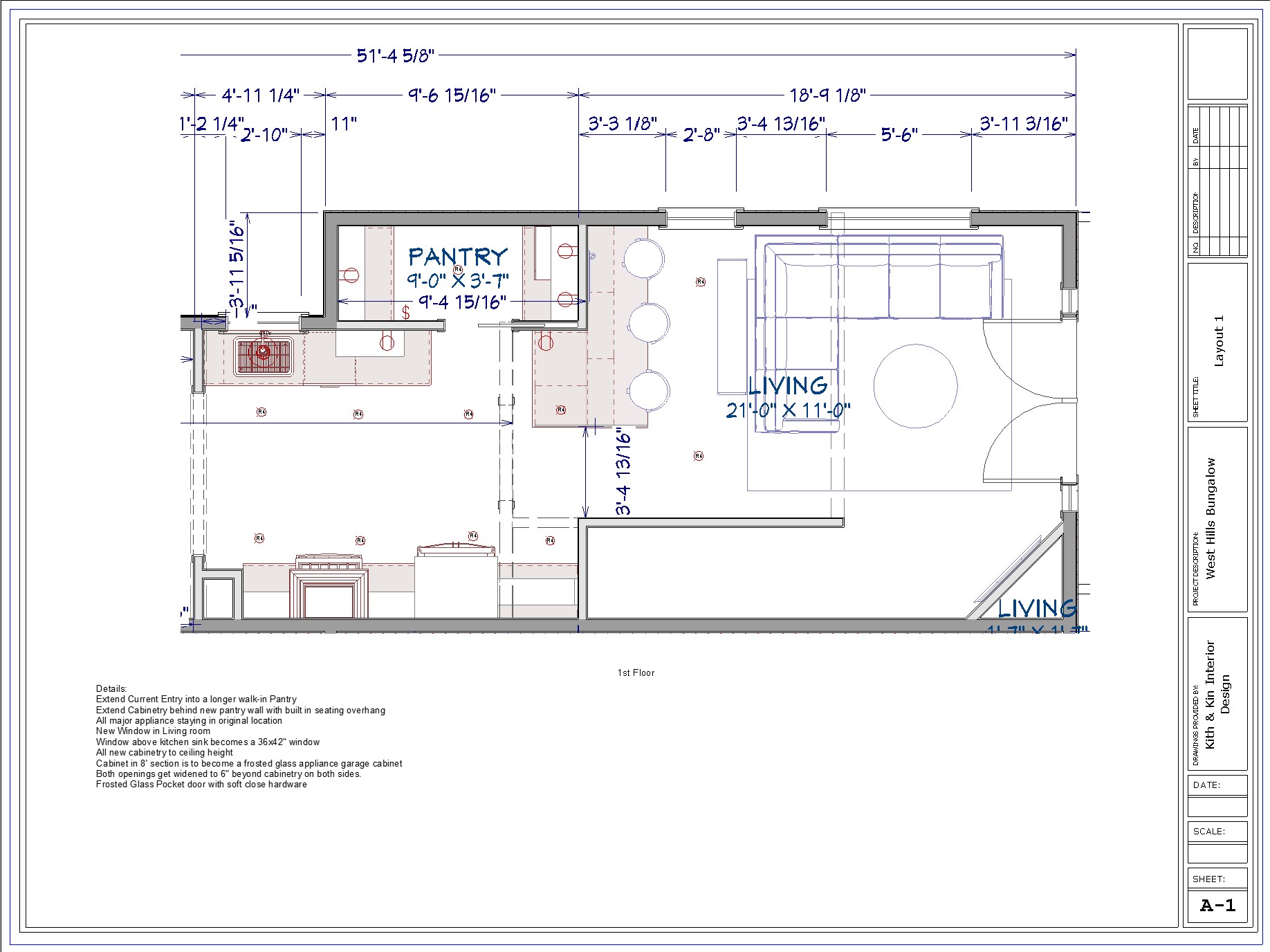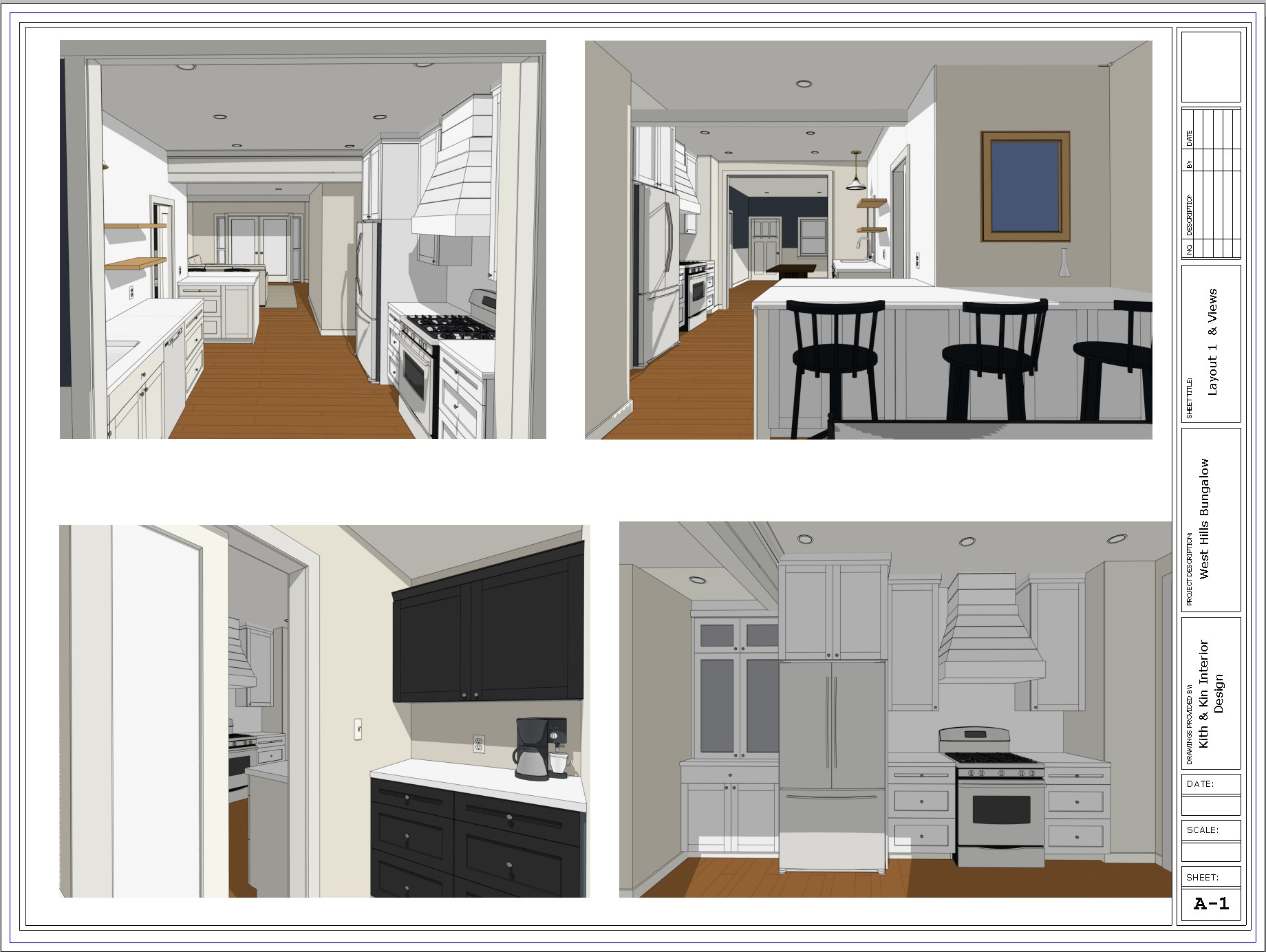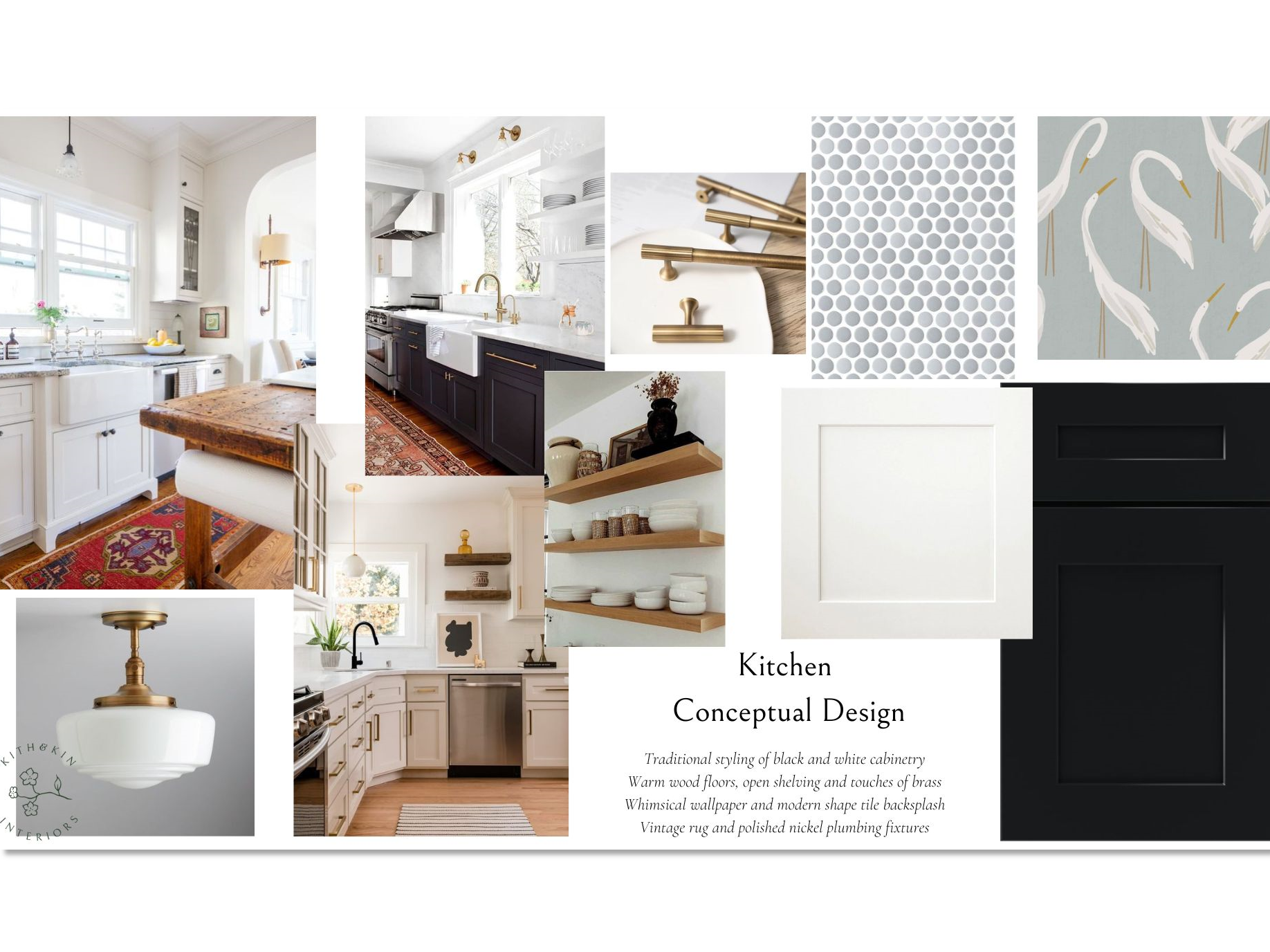 The kitchen and bath consultation is a good foundation for you to embark on your own remodel. However, after your kitchen and bath consultation, you may choose to upgrade to the full service design package for your remodel. This will include things like detailed cabinetry design, surface materials selection, and a lighting plan, as well as project management throughout your remodel.
Are you ready to get started?
TERMS AND CONDITIONS
Design fees are refundable only before work starts on the project. Client is responsible for all products and materials purchased by the client.
Kith & Kin Interiors cannot guarantee any fabric, material, or article against fading, wearing or latent defects over and above the manufacturer's warranty.
Kith and Kin may document the project in progress and once completed by photography or other means, which may be used for publicity purposes.
Our project documents are conceptual in nature and intended to set forth design intent only and are not to be used for architectural, engineering or construction purposes.  We do not perform architectural or engineering services. Designer shall be held harmless for relying on the accuracy of information provided by the Client.